Cases
We offer a wide range of solutions for insight driven business development, applicable for customers across industries.
Case: Mondelez
It has been a pleasure to work with nSight, research agency that doesn't just deliver data, but goes much further, transforming it into real insights and strategic guidelines. We gained important, fact-based understanding on the Finnish market and consumers, which helped us to validate and further refine our strategic choices. I appreciate the business orientation and drive for excellence that the team showed throughout the process. It really makes a difference!
Tiina Sell, Managing director, Mondelez Finland
World's largest chocolate manufacturer Mondelez made a significant strategic shift on an international level towards "local first, but not only", aiming to increase the role of market specific understanding in defining development priorities. As the team in Finland started to work on the growth strategy for chocolate, a need for a more thorough understanding of Finnish chocolate consumers became evident.
We approached the challenge with an iterative, three-staged project. All began with a comprehensive usage & attitude study to get an overview of the chocolate consumption behavior and to identify the key target groups for Mondelez chocolate brands. Then, we made a deep-dive into the key target group through a qualitative online community. We studied their behavior, mindset and brand relationships though multiple, engaging tasks, such as writing a chocolate journal, acting as chocolate spies, visiting stores to assess chocolate shelves and writing a love letter to a chocolate brand.  And finally, we quantified the key findings gathered through this rich set of data through an online survey. To further elaborate the data, we used also an advanced analytics technique called Partial Least Squares modelling to identify the key drivers impacting their chocolate purchases.
Through these stages, together with Mondelez team we gained a comprehensive understanding of the role of chocolate in the lives of Finnish consumers and the needs, occasions and expectations relating to it, how purchase decisions are made and what kind of relationships consumers have with the brands. All this enabled us together with the Mondelez team to identify key development areas and guidelines supporting growth strategy development from the perspectives of brands, product portfolio, marketing and shopper campaigning.
Case: Metsä Tissue / Serla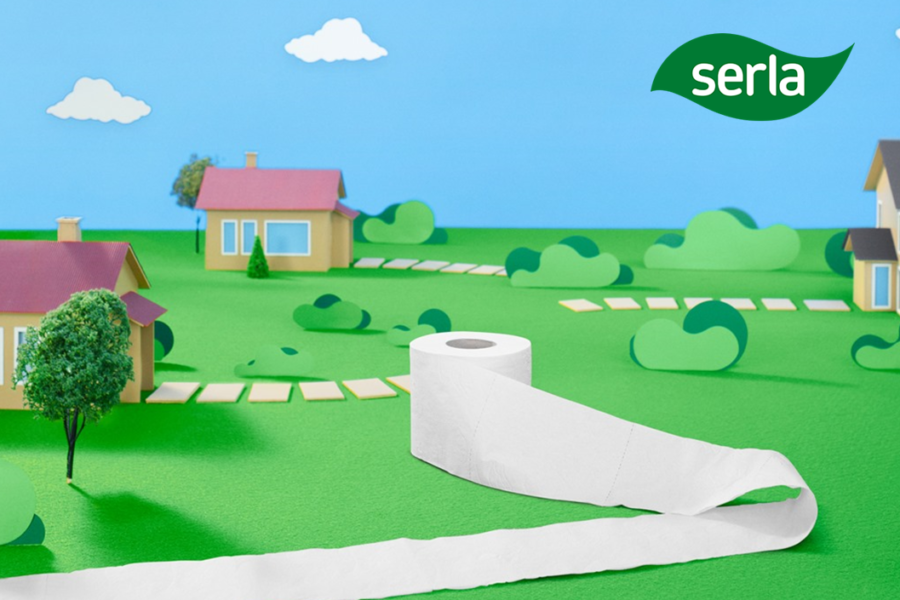 I'm pleased with the decision to work with nSight. The team's professionalism was evident from planning to execution. The report was clear and easy to take further in our organization, and most importantly, the thorough conclusions and real insights were very valuable for us and supported our decision-making. Also, the cooperation as such was nice and effortless!
Marja Inkala, Market Insight Manager
Serla is one of the most important tissue brands in the Nordic countries. To make decisions related to the portfolio in the future, Metsä Tissue needed more consumer insight about the users' experiences and wishes about the category.
To achieve this goal, we conducted a home usage test with two products to gain the needed understanding in both Finland and Sweden. Participants reported their experiences on a separate online platform. On top of evaluating the products, we also used the test period to discuss the category more broadly.
Based on the insight and results from the home usage test, Metsä Tissue was able to carry on with the decision-making process relating to the portfolio with clear opportunities and threats in mind.
Case: Valio
nSight lead a challenging research set up with a very professional manner all the way from research planning to presentation. The results had been analysed very comprehensively and the final report was very insightful and clear! It was a pleasure to work with the insightful, efficient and friendly nSight team!
Laura Penttilä, Consumer Insight Manager
The demand for plant-based protein products has increased rapidly over the last few years. To be able to offer even better solutions to the consumers' changing eating habits, Valio wanted to deepen its understanding of the plant-based protein products; to study the way consumers use the category overall but also to understand the needs and wishes consumers have towards the products in the category.
In order to serve also the information needs of the Food Service –business sector, the research set up considered both consumers' and professional kitchens' viewpoints. The data was collected via quantitative studies among consumers and representatives of professional kitchens. In the analysis stage, storified results were complemented further with the consideration of attitudinal differences between different consumer groups and by comparing the B2B results between public and commercial operators.
Through this project, Valio gained valuable and actionable insights to support its product and portfolio development of plant-based protein products. With the help of the insightful findings, Valio gained very concrete recommendations even to the level of product feature optimization. Furthermore, results provided fuel for Valio's business development overall by offering understanding of the key challenges and opportunities related to the plant-based protein category.
Case: Delipap
Over the past ten years, Delipap has been very successful in strengthening its position in the Finnish diaper market with its Muumi Baby diapers. Their aim is to continue to grow and further strengthen the awareness and attractiveness of the responsible, made in Finland and carbon-neutral diaper. Our task was to support Delipap team in reaching the targets by providing deep understanding of the views, needs, and expectations of the target consumers – parents of children in diaper age.​​
The aim of the study was to understand the current buyers of Muumi Baby diapers and the factors influencing their purchasing decisions the most. We also wanted to understand the Muumi Baby brand image and test development routes identified for the brand. Objective was to understand the appeal of the alternative routes in the eyes of the target group and identify potential risks related to them.​
The insight into consumer needs, decision-making factors, as well as the opportunities related to the brand, gave Delipap solid guidelines for the development of Muumi Baby brand. Consumers' response to the plans was very positive and having identified not only the key themes for development but also ways to minimize the risks associated with the plans, Delipap is well positioned to further strengthen its position in the diaper category.
Case: TEK
Academic Engineers and Architects in Finland, also known as Tekniikan Akateemiset TEK, was renewing it's brand and visual identity as well as its tone-of-voice. The organization had a clear mission – to highlight what TEK is, what TEK looks like and how TEK speaks.
Before going forward with the brand identity renewal, TEK wanted to test their concept prototypes with their own target group – both present and potential future members. TEK wanted to ensure that the direction it chooses takes it in the desired direction and showcases the renewed brand in an interesting light to the target group.
We carried out the concept test by using an online survey in order to find out how the target group perceived the planned concept prototypes.
The concept test provided useful insights on how the different prototypes communicate the values important to TEK and how the concepts could be developed further.
Case: Kiilto
Finnish brand Kiilto launched a new Kiilto Hajusteeton cleaning product series which is ecological, effective and fragrance-free. Together with Kiilto and a creative agency, we carried out a research where we wanted to find out what would be the best possible packaging design and what name would be considered most fitting for the new product.
At first thought, it might be possible to combine attributes such as ecological, fragrance-free and Finnish as features that complement each other well. Based on the research results, communicating these simultaneously in a visual way might not be as easy as expected.
For some people, visual elements and colors that are often associated with ecology do not necessarily seem suitable for communicating that something is fragrance-free. Our collaborative research made these associations visible, and by utilizing this information, the creative agency was successful in executing the packaging design.
Case: Sato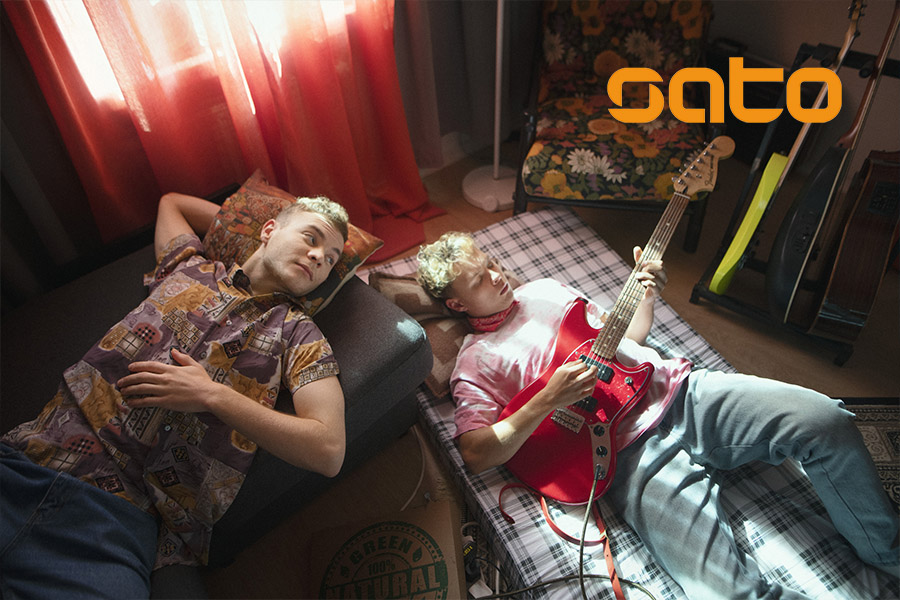 Co-developing the survey with nSight was effortless and confident. nSight personnel's professional background was shown through clear suggestions and proactive attitude. I warmly recommend nSight for similar projects.
Mari Lindholm, Customer Insight Manager
SATO had developed a new marketing concept "Imperfectly perfect homes" to encourage Finns to be more home-positive because there is no one right way to live in their own home.
To launch the new concept, SATO wanted to take a look at how Finnish people feel about their homes. By working closely together with SATO's team and the creative agency, we conducted the home positivity survey and provided important data and insight to the process.
For example, nearly half of the respondents experience at least sometimes home shame and up to a fifth always or often do so. Some are ashamed that they haven't decorated their home enough, or the decor should be finer. Most commonly, however, dissatisfaction and shame are associated with home clutter or disorder.
With insights from the survey, SATO was able to raise awareness towards home positivity and launched their new concept in the fall of 2020.
Case: Helen
Helen had recently renewed its brand identity but needed to further develop and refine it. To help Helen in refining its brand identity, we conducted a quick snapshot study that helped in understanding how Helen's brand is currently perceived and which brand identity related image attributes are most important for driving interest toward Helen.
The study also looked at how well Helen's different contact points convey the intended brand image and identified the key discrepancies between different contact points.
The survey provided valuable insights on the most important image attributes to focus on in building Helen's brand identity.
Case: Orkla
We recognized a need to gain feedback and thoughts from women within the target group regarding our new swimwear designs. With a short timeframe, nSight conducted a survey to respond our needs in an agile way. Thanks to the collaboration with nSight, we could be reassured of that our new swimwear designs would respond to women's wishes and needs. I highly recommend nSight and their service!
Annina Kaitemo, Brand Manager
Finnwear wanted to refresh their swimwear collection and bring new designs to the market.
As a consumer driven organization, they wanted to gain feedback from the target group on the new designs before decision making. We at nSight conducted an online survey among the target group and listened to their thoughts closely.
What we learned is that above all, Finnish women want a swimsuit or bikini that flatters the shapes of their own body but also covers the problem areas that weaken one's self-confidence. The swimwear should not be dull nor too flashy, but rather elegant and beautiful.
This understanding along with detailed results on each design allowed Finnwear to further develop the collection and ensure positive response to the launch spring 2022.